Westmoreland County Child Custody Lawyer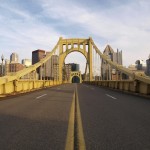 When Ellen's mother died, she became deeply depressed. She started drinking heavily for the first time in her life. Knowing that she was suddenly unfit to care for her two young sons, Ellen signed over custody rights to her ex-husband.
A year passed before Ellen stopped drinking and emerged from her depression. But by then she had lost everything – her home, her job, and her kids. She wanted her life back.
Ellen landed a job and let a three-bedroom apartment hoping to one day fill it with her two sons. Spivak Law Firm has spent the last year helping Ellen exercise her custody rights pro bono. It has been a long difficult journey, but this month we helped her get the child custody schedule of her dreams.
"I am so happy," Ellen told us. "Finally, I get my kids back."
To speak with an Allegheny County child custody lawyer, call Spivak Law Firm at (412) 344-4900 or toll free at (800) 545-9390.