Todd Spivak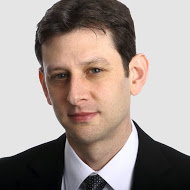 Todd Spivak, attorney and owner of Spivak Law Firm, has been selected to the 2017 Pennsylvania Super Lawyers list.
Super Lawyers reserves this honor "for those lawyers who exhibit excellence in practice."
Only 5 percent of attorneys in Pennsylvania receive this distinction.
Attorney Spivak will be featured in Super Lawyers Magazine, Pittsburgh Magazine, and Philadelphia Magazine, reaching more than one million readers.
A former investigative reporter, Attorney Spivak has won numerous national awards and was twice-nominated for The Pulitzer Prize.
Born and raised in Pittsburgh, Attorney Spivak focuses his practice on all areas of family law and criminal defense with a special focus on Protection From Abuse (PFA) and child custody.
To schedule a free consultation, call Spivak Law Firm at (412) 344-4900 or toll free at (800) 545-9390.