South Hills Divorce Law Firm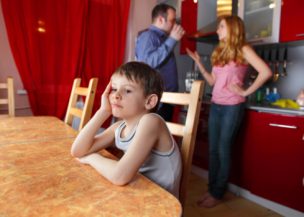 Q: I was served with a PFA. Can I see my kids?
A: Please review the PFA order closely. There is a section in the PFA that addresses your child custody rights while the order remains active.
In many cases, the order states that the defendant shall have no contact with their minor children until the PFA is resolved. This may occur even if the allegations of abuse do not involve the children.
In other cases, the PFA order will allow contact with the children on a limited basis, including by phone or in person if arranged by a third party.
You must follow the PFA order. If you are accused of violating the PFA even by having non-threatening contact, you may face arrest and criminal charges.
Spivak Law Firm handles all areas of family law and criminal defense with a special focus on domestic violence and child custody. To schedule a consultation, call us at (412) 344-4900 or toll free at (800) 545-9390.