Sewickley Family Law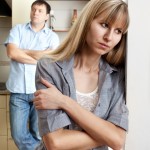 Q: I always drove the Toyota and my husband always drove the Ford. Both cars were bought during the marriage, but only my husband's name is on the titles. Now that we're getting a divorce, my husband says both cars belong to him. Is he right?
A: No. Under Pennsylvania law, virtually all property acquired by either spouse during the marriage is deemed marital property subject to equitable distribution by the court or through a marital settlement agreement. Thus, it does not matter that the cars are titled only in your husband's name. The cars are marital property jointly owned by both spouses.
To speak with an experienced Allegheny County divorce attorney, call Spivak Law Firm at (412) 344-4900 or toll free at (800) 545-9390.