Pittsburgh PFA Defense Lawyer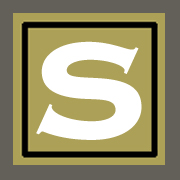 The award-winning Spivak Law Firm received multiple honors this month for providing superior legal services and client satisfaction.
The Pittsburgh-based firm handles all areas of family law and criminal defense with a special focus on Protection from Abuse (PFA) hearings and high-conflict child custody cases.
Our award-winning attorneys have helped hundreds of people accused of physical abuse, harassment, stalking, sexual abuse, child abuse, and other forms of domestic abuse.
In many cases, we get the PFA and related criminal charges dismissed then expunge our client's records so they can fully move on with their lives.
We handle the following family law cases: divorce, child custody, child support, spousal support, Children Youth and Families (CYF), and Protection From Abuse (PFA).
We routinely defend people criminally charged with: domestic violence, driving under the influence (DUI), simple assault, aggravated assault, harassment, recklessly endangering another person, stalking, disorderly conduct, retail theft and various other misdemeanors and summary offenses.
This month, Attorney Todd Spivak was honored again by American Institute of Family Law Attorneys and designated a Super Lawyer.
Attorney Rebecca Canterbury was named a Top 10 Family Law Attorney by Attorney and Practice Magazine and received a 10.0 rating on the Avvo legal directory, where clients routinely sing her praises as a strong, compassionate advocate who gets results.
To speak with an experienced family law or criminal defense attorney, call Spivak Law Firm at (412) 344-4900 or toll free at (800) 545-9390.