Pittsburgh PFA Attorney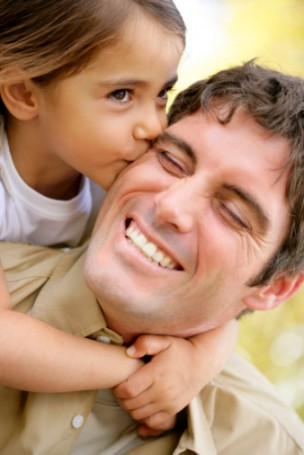 After 17 years of marriage, Tara decided she wanted a divorce from her husband Dave (not their real names). He suggested marriage counseling, if only for the sake of their teenage children, but Tara refused. "I'm going to destroy you in court," she snapped at him. One morning, after several days of getting the silent treatment from his wife, Dave lost his cool and slammed the palm of his hand against the kitchen stove. Tara went to the county courthouse and received a temporary Protection From Abuse (PFA) order against her husband.
Later that day, a police officer arrived at their home and handed Dave the restraining order, which stated that he was evicted from his home, effective immediately, and that he could not have any contact whatsoever with his wife or kids until the PFA hearing. Emotionally devastated, Dave scrambled to find a friend or relative to take him in for a few weeks.
Seeking an experienced PFA defense lawyer, Dave retained Spivak Law Firm to represent him. Dave had never been apart from his family for so long. Feeling anxious and estranged, he attended his PFA hearing with a feeling of dread. Tara wanted a three-year PFA, the maximum duration allowed by law. We requested a hearing before the judge.
Tara testified that she and was afraid of Dave, but on cross-examination she admitted that Dave only hit the stove – not her or the children. Tara then testified that she never cheated on Dave, which damaged her credibility when Dave's attorney produced love letters that she had recently written to another man. In the end, Tara confessed to simply wanting Dave out of the house so she could pursue her new love interest.
After a brief recess to consider all the evidence, the judge denied Tara's request for a final PFA. Feeling relieved, Dave smiled for the first time in weeks. Dave and his attorney then left the courtroom to discuss their next legal actions: expunging the PFA from his record and filing for shared custody of the children.
Spivak Law Firm has extensive experience defending people against domestic-abuse accusations and asserting child custody rights. To speak with a Pittsburgh family law attorney, call us at (412) 344-4900 or toll free at (800) 545-9390.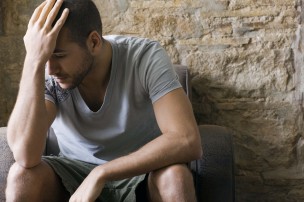 Many people have misconceptions about Protection From Abuse (PFA) orders. As a result, they might accept a PFA instead of fighting it.  Or they might violate the PFA unknowingly, resulting in criminal charges. Protect yourself by reading Spivak Law Firm's five most common PFA misconceptions:
Misconception #1: "It doesn't matter if I get a PFA because I don't want to see the plaintiff anyway.
Even if you don't want to have contact with the plaintiff, we strongly advise you to contest the PFA. A PFA stays on the civil docket and can haunt you for years, especially if you seek a job that requires a background check. Protect your future by hiring an experienced PFA attorney to try to get the PFA vacated, withdrawn, or dismissed.
Misconception #2: "The PFA means we can't contact each other."
In fact, the PFA means the defendant cannot contact the plaintiff. But the plaintiff can contact the defendant because the PFA restricts the defendant only. If the plaintiff contacts you while the PFA remains in place, do not respond. The plaintiff could be setting a trap to get you arrested. The plaintiff may always seek to withdraw the PFA.
Misconception #3: "I won't get in trouble for having somebody else tell the plaintiff to drop the PFA."
A PFA is a no-contact order. No contact includes physical contact as well as phone calls, texts, emails, faxes, and regular mail. It also includes third-party contact. Instructing another person to give any message whatsoever to the plaintiff is a violation of the PFA that could result in criminal charges.
Misconception #4: "A PFA can't be used to take my kids away."
Plaintiffs sometimes misuse PFAs to gain leverage in child custody and divorce cases. Plaintiffs may temporarily receive sole custody of a child until the final PFA hearing, causing defendants to go weeks or even months without seeing their kids. Custody provisions are often included in final PFAs that stay in place indefinitely.
Misconception #5: The plaintiff can't afford a lawyer so I don't need to get a lawyer either.
In many Pennsylvania counties, including Allegheny and Westmoreland Counties, plaintiffs may receive a free lawyer regardless of income. In these counties, free lawyers are offered to all plaintiffs, not just low-income plaintiffs. Spivak Law Firm strongly advises defendants to hire an experienced PFA attorney to level the playing field.
To speak with an experienced PFA defense attorney, call Spivak Law Firm at (412) 344-4900 or toll free at (800) 545-9390.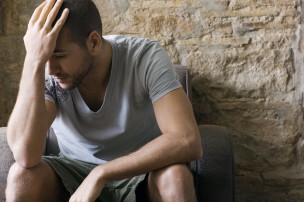 In Pennsylvania, any person who files a PFA restraining order gets a free attorney. But people who are served with a PFA do not. We strongly advise that you hire our experienced PFA attorney to strongly defend you and help level the playing field. In most cases, we get the PFA dropped.
Many people who are served with a PFA make the mistake of not taking it seriously. They may not show up for their hearing. Or they may choose to represent themselves at the PFA hearing. But a PFA has severe consequences that can haunt you for years like a criminal record. If you've been served with a PFA, you need to take it seriously.
If you fail to appear at your PFA hearing, a judge may hit you with a no-contact order lasting three years, the maximum penalty allowed under Pennsylvania law. You can be jailed for six months for violating any provision of a PFA order – even if your accuser is lying.
If you choose to represent yourself, you run the risk of being manipulated by your accuser's attorney. Do not make the mistake of thinking that your accuser's lawyer is looking out for your best interests. Only your own lawyer will do that.
Many cases of alleged harassment, stalking, and abuse simply do not rise to the level of a PFA. We know Pennsylvania PFA law and can defend you from false allegations and exaggerations. If you've been served with a PFA, call Spivak Law Firm at (412) 344-4900 or toll free at (800) 545-9390.