Pittsburgh Father's Rights Lawyers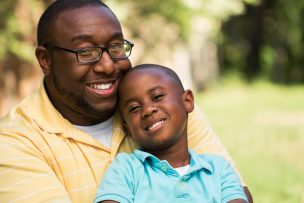 This Father's Day weekend, families are taking extra care to show Dad how much he is loved and appreciated.
But when parents reside in separate homes, coordinating plans for Father's Day can lead to conflict.
Here are some tips for a smooth holiday weekend:
Work together to set a plan for the day.
Encourage the kids to enjoy time with their father.
Make the holiday about your children and plan an activity that is fun for the whole family.
Spivak Law Firm offers strong, compassionate representation in child custody matters. To schedule an appointment with an experienced family law attorney, call us at (412) 344-4900 or toll free at (800) 545-9390.
In many Pennsylvania counties, judges grant more than 90 percent of requests for a Temporary Protection From Abuse (PFA) order.
Judges tend to err on the side of caution, figuring that a person seeking protection must need it. After all, it would be tragic if the person seeking protection wound up injured or worse after a judge denied the PFA.
But judges should also consider how their decision to grant the PFA will affect the accused. Every day, PFA orders evict people from their homes, restrict parents from their children, and threaten people's jobs and reputations.
At Spivak Law Firm, we are dismayed by some of the PFAs granted by judges based on weak allegations.
For instance, in one recent case, the person seeking protection admitted in her petition that she had not seen or communicated with the accused for a year.
In another recent case, the person awarded protection told the judge that the defendant only communicated with her subliminally.
We were successful in getting both cases dismissed. But the PFAs never should have been granted because the plaintiffs were not in reasonable fear of imminent bodily injury.
They caused unnecessary emotional and financial stress in people who did nothing to warrant a PFA.
At Spivak Law Firm, we provide strong representation at PFA hearings. If you've been falsely accused of abuse, call (412) 344-4900 or toll free at (800) 545-9390.