Pittsburgh Domestic Violence Lawyers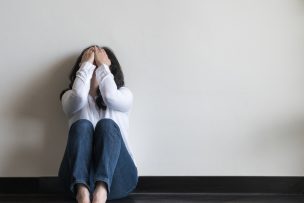 Physical injury and mental trauma often go hand in hand with domestic violence, but economic abuse is also "present in 98 percent of abusive relationships," according to National Network to End Domestic Violence.
"Money is our society's most concrete form of power," wrote Sady Doyle in The Nation. "Women are kept captive to male violence because they can't afford to live without the men who hurt them."
Rather than viewing domestic violence as a women's issue, Doyle recommends viewing domestic violence as an economic issue: "When we include gender in our economic understanding, our policy stops being a sort of generalized 'uplift' and starts providing specific and targeted aid."
Spivak Law Firm handles all areas of family law, including: divorce, child custody, child support, and PFA hearings.
To speak with an experienced family law attorney, call Spivak Law Firm at (412) 344-4900 or toll free at (800) 545-9390.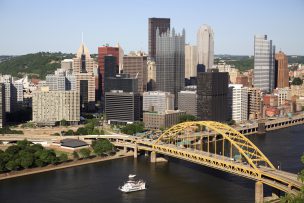 The Pittsburgh Post-Gazette has once again featured Spivak Law Firm on issues involving family law and criminal defense.
The P-G recently published Attorneys Need More Protection, written by attorney Todd Spivak, a two-time nominee of The Pulitzer Prize who focuses his practice on child custody and domestic abuse.
The Post-Gazette routinely features Spivak Law Firm, publishing several articles regarding child custody, Protection From Abuse (PFA), and criminal-record expungement laws in Pennsylvania.
In Attorneys Need More Protection, Attorney Spivak discusses the Constitutional basis for vigorously defending people accused of committing heinous crimes.
In Clean The Slate In Pennsylvania, Attorney Spivak and Attorney Rebecca Canterbury critique a new Pennsylvania law that for the first time seals criminal information from public view for people convicted of second- and third-degree misdemeanors.
In Impoverished Parents Deserve Their Day In Court, Attorney Canterbury reveals how exorbitant filing fees in Allegheny County prevent low-income parents from asserting their child-custody rights.
In Crack Down on Domestic Violence in Allegheny County, Attorney Spivak recommends that only specialized judges with extensive domestic-violence training oversee PFA hearings.
In Improve Pennsylvania's Domestic-Abuse Law, Attorney Spivak exposes the issue of bogus PFA orders and recommends ways to curb abuses in the system.
In Child Custody for Rapists, Attorney Spivak explains how sexual predators use family court to harass and intimidate their victims.
Spivak Law Firm provides strong, compassionate, cost-effective representation in all family law and criminal defense matters. To schedule a consultation, call Spivak Law Firm at (412) 344-4900 or toll free at (800) 545-9390.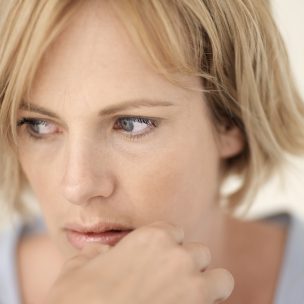 Men make more money than women over the course of their lifetimes due in part to the disparate number of domestic violence incidents committed against women, according to a recent report from McKinsey and Company.
Women who suffer violence often miss work, become less productive, and lose their jobs or get picked over for a promotion.
The domestic violence perpetrator may further disrupt her work and embarrass her by calling repeatedly and showing up to make a scene.
Such behaviors have further increased the wage gap between men and women, the report states.
Spivak Law Firm handles all areas of family law and criminal defense with a focus on domestic violence and child custody. To schedule a consultation, call Spivak Law Firm at (412) 344-4900 or toll free at (800) 545-9390.