Pittsburgh Divorce Lawyers. South Hills Divorce Lawyers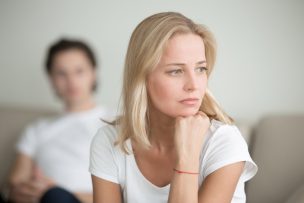 The filing of a Protection From Abuse (PFA) petition against a married partner may be the first step toward divorce.
If so, the PFA will usually as a clear date of separation when the couple stopped living together.
This may prove important, as divorce laws in Pennsylvania permit a spouse to delay the divorce process by a year.
The filing of a PFA often starts the clock on the one-year waiting period.
Spivak Law Firm handles all areas of family law, including: divorce, child custody, child support, spousal support, and PFAs.
To schedule a consultation with an experienced family law attorney, call Spivak Law Firm at (412) 344-4900 or toll free at (800) 545-9390.