PFA Lawyer Greensburg PA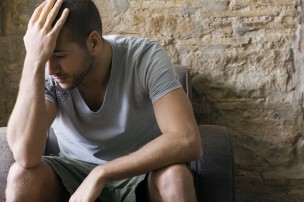 Joe has an anger problem. And he has a drinking problem. But right now the biggest problem he faces is a Protection From Abuse (PFA) order filed by his ex-girlfriend.
Joe's ex says he threatened her. Joe denies the allegations.
On the morning of the PFA hearing, Joe and his ex sit in separate rooms. She wants a PFA lasting at least one year.
As Joe's attorney, I ask to speak with the judge. The judge quickly reviews the allegations and appears ready to order a final PFA against Joe.
But I explain to the judge that the parties are not married, have no kids together, and are not living together because Joe has already signed a lease on a new apartment in Westmoreland County. A final PFA could cause Joe to lose his job, which subjects him to routine background checks.
Because there's nothing tying the parties together, I argue, the judge should dismiss the PFA and let them move on with their lives.
The judge agrees. He instructs the plaintiff's lawyer to withdraw the PFA. When I return to the waiting area and inform Joe, he exhales a sigh of relief.
"I wasn't going to hire a lawyer," Joe says. "I wasn't even going to show up at the hearing."
If Joe had not attended the hearing, he likely would have received a maximum three-year PFA. Instead, with the help of his attorney, the PFA was dropped.
For a free consultation with an experienced Westmoreland County PFA lawyer, call Spivak Law Firm today at (412) 344-4900 or toll free at (800) 545-9390.