Pennsylvania PFA Lawyers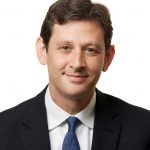 Attorney Todd Spivak, owner of Spivak Law firm, was featured in a recent article discussing unintended consequences of a new provision in Pennsylvania's Protection From Abuse (PFA) law, which makes it easier for domestic-violence victims to receive a police escort to retrieve personal belongings.
In most cases, PFA defendants are the ones who need to pick up belongings because the PFA order evicted them from the home. In such cases, Attorney Spivak advises PFA defendants to pay a constable to coordinate the exchange and keep the peace. Moreover, having a law-enforcement official present protects defendants from allegations that they violated the PFA.
Attorney Spivak described the new police-escort law as good common sense, though he predicted a potential drain on police resources in some areas given the sheer number of PFA orders that are processed. About 40,000 PFA orders are processed annually across the state.
Spivak Law Firm provides strong, cost-effective representation at PFA hearings. Based in Pittsburgh, we routinely handle cases in the following counties: Allegheny, Beaver, Butler, Crawford, Fayette, Indiana, Mercer, Washington, and Westmoreland.
For a free consultation with an experienced PFA defense attorney, call Spivak Law Firm at (412) 344-4900 or toll free at (800) 545-9390.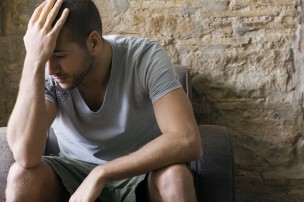 Joe has an anger problem. And he has a drinking problem. But right now the biggest problem he faces is a Protection From Abuse (PFA) order filed by his ex-girlfriend.
Joe's ex says he threatened her. Joe denies the allegations.
On the morning of the PFA hearing, Joe and his ex sit in separate rooms. She wants a PFA lasting at least one year.
As Joe's attorney, I ask to speak with the judge. The judge quickly reviews the allegations and appears ready to order a final PFA against Joe.
But I explain to the judge that the parties are not married, have no kids together, and are not living together because Joe has already signed a lease on a new apartment in Westmoreland County. A final PFA could cause Joe to lose his job, which subjects him to routine background checks.
Because there's nothing tying the parties together, I argue, the judge should dismiss the PFA and let them move on with their lives.
The judge agrees. He instructs the plaintiff's lawyer to withdraw the PFA. When I return to the waiting area and inform Joe, he exhales a sigh of relief.
"I wasn't going to hire a lawyer," Joe says. "I wasn't even going to show up at the hearing."
If Joe had not attended the hearing, he likely would have received a maximum three-year PFA. Instead, with the help of his attorney, the PFA was dropped.
For a free consultation with an experienced Westmoreland County PFA lawyer, call Spivak Law Firm today at (412) 344-4900 or toll free at (800) 545-9390.