Patch.com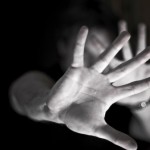 Dormont-Brookline Patch, an online news outlet, has published our article about how Pennsylvania law protects the child custody rights of rape victims. The article originally appeared in the Pittsburgh Post-Gazette and has been reproduced in At Issue, a publication of the Pennsylvania Bar Association:
"At the age of 21, during her senior year in college, Shauna Prewitt was raped. She became pregnant, opted to keep the child and had a baby girl.
"Ms. Prewitt pressed criminal charges against her attacker. Her rapist responded by asserting legal custody rights over their child. Ms. Prewitt promptly withdrew her criminal complaint. Her attacker then followed suit by withdrawing his custody petition.
"'When no law prohibits a rapist from exercising [child custody] rights," says Ms. Prewitt, who is now an attorney and women's rights advocate, "a woman may feel forced to bargain away her legal rights to a criminal trial in exchange for the rapist dropping the bid to have access to her child.'"
The entire article is reproduced here.
To speak with a Pittsburgh child custody attorney, call Spivak Law Firm at (412) 344-4900 or toll free at (800) 545-9390.