Butler County PFA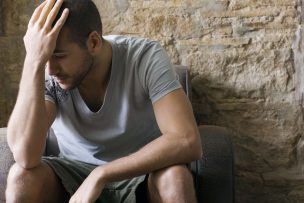 Musician Jack White has become the latest in a long list of celebrities to receive a restraining order.
White is engaged in an ongoing child custody battle with his ex-wife who has accused him of sending her harassing emails and texts. Best known as the singer and guitarist for the Grammy Award-winning band The White Stripes, White is barred from having any contact with his children until his hearing date, which remains several weeks away.
In Pennsylvania, restraining orders are known as Protection From Abuse (PFA) orders. The PFA law permits alleged victims of domestic violence to obtain a court order secretly without giving any notice to the defendant, who may be evicted from the home and restricted from seeing his or her children until the PFA hearing usually scheduled within ten days.
In recent years, restraining orders have been granted against musicians Chris Brown, M.I.A., and Courtney Love, as well as actors Mel Gibson, Terrence Howard, and Randy Quaid. Numerous athletes have also received restraining orders, particularly NFL players such as Terrell Suggs of the Baltimore Ravens, Randy Moss of the New England Patriots, Shannon Sharpe of the Denver Broncos, Titus Young of the Detroit Lions, and Mike Logan of the Pittsburgh Steelers.
In California, actors and actres
ses commonly use restraining orders to protect themselves against stalkers. Such actors have included: Halle Berry, Sandra Bullock, Justin Timberlake, Ryan Seacrest, Tyra Banks, Audrina Partridge, Alyson Hannigan, Jeff Goldblum, and Eva Mendes.
In Pennsylvania, by contrast, a person cannot receive a PFA order against a stranger. Rather, the PFA law states that any person can get a PFA against a spouse, a live-in boyfriend or girlfriend, a parent, a child, the parent of his or her child, a former sexual or intimate partner, or any family member related by blood or marriage.
Spivak Law Firm provides strong defense at PFA hearings throughout the Greater Pittsburgh Area, including Allegheny County, Beaver County, Butler County, Westmoreland County, and Washington County. To speak with an experienced PFA attorney, call Spivak Law Firm at (412) 344-4900 or toll free at (800) 545-9390.