Allegheny County PFA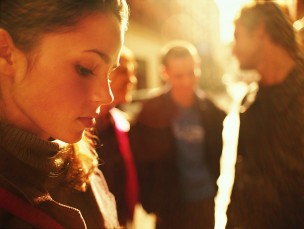 A Protection From Abuse (PFA) order has devastating consequences for defendants. But people who file bogus PFAs often face no consequences whatsoever.
"Want somebody out of the house? File a bogus PFA!" Allegheny County Court of Common Pleas Judge Kim D. Eaton recently told Spivak Law Firm for an article published in The Pittsburgh Post-Gazette.
A PFA is a no-contact order that aims to restrict perpetrators of domestic violence from contacting their victims. A PFA can also evict an alleged abuser from his home, eliminate his constitutional right to own guns, and forbid him from seeing his kids.
Family law attorneys deride the PFA system as "poor man's custody" because it allows people to obtain child custody orders while circumventing the formal custody process and associated court fees.
In Allegheny County, people who file PFAs are entitled to free lawyers who strengthen their PFA petitions and represent them at the PFA hearing.
Defendants do not get a free lawyer, and at least three-fourths of defendants in Allegheny County attend the PFA hearing pro se. They are not entitled to a public defender because a PFA is a civil order, though violating it can result in a six-month jail sentence.
Getting a PFA is easy. In 2011, judges in Allegheny County approved a whopping 97 percent of all initial PFA petitions, which are based solely on a plaintiff's allegations. The defendant gets no opportunity to respond to the allegations until the PFA hearing about 10 days later.
During that 10-day span, defendants may be booted from their shared residence and restricted to having limited phone contact with their children. Defendants sometimes cannot return home even to get essentials such as toiletries or work uniforms.
The temporary PFA instantly becomes a permanent public record that is easily accessible for free online by friends, neighbors, co-workers, and employers. The stigma of the PFA may permanently damage the defendant's reputation and relationships.
At a PFA hearing, the plaintiff's lawyers will often ask the defendants directly if they are willing to accept a short-term PFA. Defendants may accept such an offer without appreciating the far-reaching consequences.
But people who file bogus PFAs often suffer zero consequences.
Pennsylvania law states that a person who files a PFA "in bad faith" must pay the defendant's attorney fees. But proving bad faith is impossible in most cases because of the "he-said, she-said" nature of domestic violence. A person who files a bogus PFA may also be criminally prosecuted, but this rarely happens.
"The court's attitude is: 'You won, the PFA was dismissed, be happy,'" says family law attorney Christine Gale.
Here are five common-sense solutions for curbing abuses in Pennsylvania's PFA law:
First, there should be a colloquy for PFA defendants to ensure that they understand the consequences of accepting a final PFA. It could be as simple as checking boxes on a standard form.
Second, courts should make it easier for allowing defendants to recover attorney fees when a PFA is withdrawn or dismissed.
Third, district attorneys should criminally prosecute what Judge Eaton calls "serial filers" of bogus PFAs.
Fourth, law schools and legal aid clinics should partner to train students to provide free representation for low-income PFA defendants.
Fifth, temporary PFAs should be removed from the public database when the PFA is later withdrawn or dismissed.
Such measures would strengthen an important law by limiting the damage caused by bogus PFAs.
To speak with an experienced PFA lawyer, call Spivak Law Firm at (412) 344-4900 or toll free at (800) 545-9390.