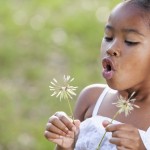 In child custody cases, judges are generally reluctant to change an arrangement that is working well for a child. Judges recognize the benefit of stability in a child's life.
"Status quo" is a term that judges frequently use to describe long-standing custody arrangements.
If you are the primary caretaker of a child, then it is important to show the judge that the status quo has been for the child to spend most nights in your care.
On the other hand, if you are seeking to expand your custody time, then you should try to create a new status quo for the child that involves more time in your care.
Some parents go to court seeking to preserve their custody time, while others aim to expand their custody time. To speak with an experienced child custody lawyer, call Spivak Law Firm at (412) 344-4900 or toll free at (800) 545-9390.