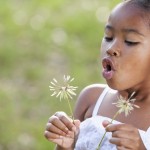 In Pennsylvania, courts generally frown on parents who fail to protect their children from conflicts during divorce.
If you're engaged in a child custody dispute, protect your children from conflicts between you and your partner. Don't say anything against your partner, no matter how provoked you might be, because anything could become evidence.
Avoid the following behavior:
Asking your children questions about the other partner;
Discussing court with your children or within their hearing;
Asking your children to compare you and your partner;
Giving your children choices between their two parents;
Exposing your children to your negative emotions.
To speak with a Pittsburgh family law attorney, call Spivak Law Firm at (412) 344-4900 or toll free at (800) 545-9390.