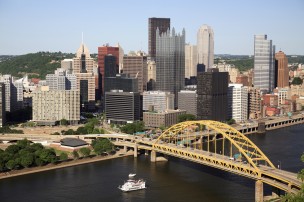 The Pittsburgh Post-Gazette has featured Spivak Law Firm's article on ways to fix Pennsylvania's Protection From Abuse (PFA) law to limit false claims of abuse.
Although a PFA aims to protect victims of domestic abuse, the law itself is frequently abused by plaintiffs who file bogus PFAs to get defendants evicted from a shared residence or to gain leverage in a divorce or child custody matter.
In our article, Spivak Law Firm proposes five common-sense solutions for curbing abuses. Our recommendations include criminally prosecuting filers of bogus PFA petitions and removing PFA records from the public database if the order is withdrawn or dismissed.
Spivak Law Firm, which focuses on family law and criminal defense, was featured in The Pittsburgh Post-Gazette last September in an article about child custody rights in Pennsylvania. The local newspaper also spotlighted Spivak Law Firm in its South Notables section and includes us in its business directory.
To speak with an experienced family law attorney, call Spivak Law Firm at (412) 344-4900 or toll free at (800) 545-9390.