Pittsburgh PFA and Divorce Attorneys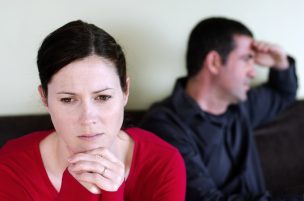 A PFA serves as a restraining order prohibiting an alleged abuser from having any contact with his or her alleged victim. In Pennsylvania, there is a relationship requirement for obtaining a PFA. You can only get a PFA against a family member or an intimate partner.
Many people break up with their intimate partners in PFA court. In some cases, a PFA marks the start of a divorce action. The date the PFA is filed becomes the "date of separation" for the divorce. This is significant because a spouse can delay a divorce for one year following the date of separation, according to Pennsylvania law.
Spivak Law Firm handles all areas of family law, including: divorce and alimony, child custody and child support, and PFA hearings. To schedule a consultation, call Spivak Law Firm at (412) 344-4900 or toll free at (800) 545-9390.
Who Gets To Stay In the House With a PFA?
Divorce is stressful and emotionally painful. Going through a divorce while continuing to live with your ex can be especially challenging.
A spouse can file for exclusive possession of the marital residence while the divorce proceeds, thereby restricting the other spouse from the property. But obtaining exclusive possession could take many months.
By contrast, a PFA will immediately evict your ex from the marital residence if the conflict rises to the level of abuse.
Spivak Law Firm provides strong, compassionate, cost-effective representation in all family law matters. To learn more, call Spivak Law Firm at (412) 344-4900 or toll free at (800) 545-9390.
Contact Our Pittsburgh Law Firm Today
Call Spivak Law Firm at (412) 344-4900 or toll free at (800) 545-9390. Our Pittsburgh office is open during normal business hours, as well as evenings and weekends by appointment.
Spivak Law Firm represents clients in Pittsburgh and all surrounding counties, including: Allegheny County, Beaver County, Butler County, Washington County and Westmoreland County. We accept cases in Armstrong County, Clarion County, Crawford County, Fayette County, Greene County, Indiana County, Lawrence County, Mercer County, Somerset County and Venango County.