Pittsburgh PFA and Child Support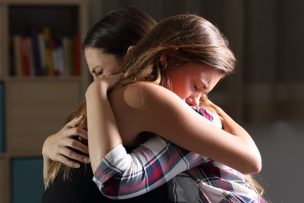 If you or your child is the victim of domestic abuse, a PFA will provide significant protections. It may also significantly increase your child support award.
When obtaining a PFA, you may request a child custody arrangement. If you are granted primary physical custody of your child through the PFA process, it will often entitle you to additional child support.
Pennsylvania guidelines provide for an increased support award to parents who exercise primary physical custody. It should be noted that child custody and child support may be modified.
To learn more about how a PFA may affect child custody and child support, call Spivak Law Firm at (412) 344-4900 or toll free at (800) 545-9390.
PFA and Child Support In Allegheny County
In Allegheny County, many PFAs are resolved without need for a hearing. Attorneys for each party work together to negotiate a resolution.
One common way to resolve disputes is to vacate the PFA Order and replace it with a Civil No-Contact Order. This benefits the Defendant by avoiding the stigma and harsh consequences of a Final PFA while also helping the Plaintiff by continuing to restrict contact.
A Civil No-Contact Order may include additional provisions on which the parties agree, including:
Child support awards;

Child custody schedules;

Property exchanges; and

What to do about a shared residence or vehicle.
Spivak Law Firm handles all areas of family law, including: divorce, child custody, child support, and PFA. To speak with an experienced Pittsburgh family law attorney, call Spivak Law Firm at (412) 344-4900 or toll free at (800) 545-9390.
Contact Our Pittsburgh Law Firm Today
Call Spivak Law Firm at (412) 344-4900 or toll free at (800) 545-9390. Our Pittsburgh office is open during normal business hours, as well as evenings and weekends by appointment.
Spivak Law Firm represents clients in Pittsburgh and all surrounding counties, including: Allegheny County, Beaver County, Butler County, Washington County and Westmoreland County. We accept cases in Armstrong County, Clarion County, Crawford County, Fayette County, Greene County, Indiana County, Lawrence County, Mercer County, Somerset County and Venango County.