Resources For Domestic Abuse Victims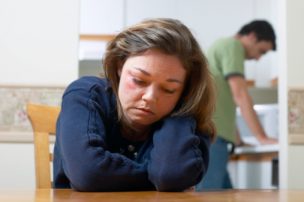 Spivak Law Firm helps victims of domestic violence and child abuse get the legal protection they need to recover a sense of security in their lives. We provide strong, compassionate representation and connect you with valuable resources to help get your life back.
For immediate safe shelter, help is available through one of the following Hotlines or Domestic Violence programs which service Allegheny County:
Women's Center and Shelter of Pittsburgh
(City of Pittsburgh)
(412) 687-8005
www.wcspittsburgh.org
Alle-Kiski Hope Center
(Alle-Kiski Valley)
(888)-299-4673
www.akhopecenter.org
Crisis Center North
(Northern Suburbs of Allegheny County)
(412) 364-5556
www.crisiscenternorth.org
Center for Victims
(Mon-Yough area)
(412) 678-4616
www.centerforvictims.org
If you or your child needs the protection of a PFA, call Spivak Law Firm at (412) 344-4900 or toll free at (800) 545-9390.
PFA and Criminal Charges in Pittsburgh
It is common for people who obtain a PFA Order to also pursue criminal charges against their abusers. Charges typically include: assault, terroristic threats, harassment, stalking, and reckless endangerment of a child.
It is important to remember that violating a PFA can also result in the criminal charge of Indirect Criminal Contempt (ICC), punishable by up to six months in jail and a $1,000.00 fine.
To speak with an experienced PFA and criminal defense attorney, called Spivak Law Firm at (412) 344-4900 or toll free at (800) 545-9390.
Contact Our Pittsburgh Law Firm Today
Call Spivak Law Firm at (412) 344-4900 or toll free at (800) 545-9390. Our Pittsburgh office is open during normal business hours, as well as evenings and weekends by appointment.
Spivak Law Firm represents clients in Pittsburgh and all surrounding counties, including: Allegheny County, Beaver County, Butler County, Washington County and Westmoreland County. We accept cases in Armstrong County, Clarion County, Crawford County, Fayette County, Greene County, Indiana County, Lawrence County, Mercer County, Somerset County and Venango County.