Dividing Retirement Accounts in Divorce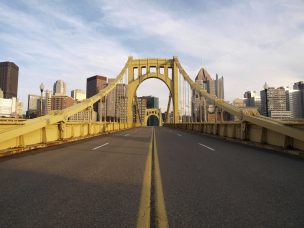 In many divorce cases, the spouses' retirement accounts represent the largest assets in the marital estate. Retirement accounts such as a spouse's 401(k), 403(b), IRA, or pension may be valued at tens or even hundreds of thousands of dollars.
Retirement accounts opened during the marriage are considered marital property subject to division at divorce. If a retirement account was opened prior to the marriage, then any increase in value from the date of separation until the divorce is finalized may be subject to equitable distribution. It may be necessary to calculate the marital portions of your retirement accounts.
Spivak Law Firm handles all family law and divorce matters, including dividing marital estates. To schedule a consultation with an experienced Pittsburgh divorce attorney, call Spivak Law Firm at (412) 344-4900 or toll free at (800) 545-9390.
Pittsburgh QDRO Divorce Attorneys
In most cases, you will incur a financial penalty for accessing your retirement accounts funds before reaching retirement age. However, there is no penalty or negative tax consequence for dividing your 401(k) retirement account with your spouse as part of a divorce settlement.
At Spivak Law Firm, we help people to assess the marital portions of their retirement account. We also draft the necessary documents for transferring portions of the retirement account to the other spouse. These documents are known as Qualified Domestic Relations Orders (QDROs).
To learn more about QDROs and dividing retirement accounts as part of a divorce settlement, call Spivak Law Firm at (412) 344-4900 or toll free at (800) 545-9390.
Contact Our Pittsburgh Law Firm Today
Call Spivak Law Firm at (412) 344-4900 or toll free at (800) 545-9390. Our Pittsburgh office is open during normal business hours, as well as evenings and weekends by appointment.
Spivak Law Firm represents clients in Pittsburgh and all surrounding counties, including: Allegheny County, Beaver County, Butler County, Washington County and Westmoreland County. We accept cases in Armstrong County, Clarion County, Crawford County, Fayette County, Greene County, Indiana County, Lawrence County, Mercer County, Somerset County and Venango County.