Child Custody and Substance Abuse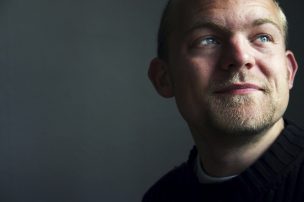 Many child custody cases are complicated by allegations of substance abuse. In response to the opiate crisis, Pennsylvania has expanded opportunities for grandparents and other third parties to pursue custody of non-biological children.
If you are accused of substance abuse, expect to be drug tested when you go to court. If you have a history of substance abuse, you will likely undergo a drug and alcohol evaluation and be expected to follow all treatment recommendations.
Although marijuana is legal in many states, it remains illegal in Pennsylvania unless specifically prescribed by a medical professional. In many jurisdictions, having cannabis in your system can still create obstacles for asserting child custody rights.
Spivak Law Firm has extensive experience handling child custody matters involving substance abuse. For more information, call us at (412) 344-4900 or toll free at (800) 545-9390.
Helping Parents Overcome Substance Abuse
If you have a substance abuse problem, Family Court may impose additional hurdles for you to clear in order to ensure your children's safety. You may have to submit to random drug screening over a period of several months or attend an outpatient rehabilitation program.
Judges tend to understand the difficulties of overcoming alcoholism and substance abuse. If you show good faith by fully complying with court orders and demonstrate your sobriety, you will likely see your custody schedule expanded and normalized.
At Spivak Law Firm, we work closely with clients to encourage their sobriety for the sake of their children. We have helped parents with restricted custody to obtain unsupervised shared custody schedules. 
To speak with an experienced Pittsburgh child custody attorney, call Spivak Law Firm at (412) 344-4900 or toll free at (800) 545-9390.
Contact Our Pittsburgh Law Firm Today
Call Spivak Law Firm at (412) 344-4900 or toll free at (800) 545-9390. Our Pittsburgh office is open during normal business hours, as well as evenings and weekends by appointment.
Spivak Law Firm represents clients in Pittsburgh and all surrounding counties, including: Allegheny County, Beaver County, Butler County, Washington County and Westmoreland County. We accept cases in Armstrong County, Clarion County, Crawford County, Fayette County, Greene County, Indiana County, Lawrence County, Mercer County, Somerset County and Venango County.