Child Custody and Mental Health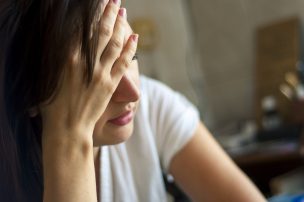 It most cases, a mental health diagnosis will not interfere with a parent's ability to have an unrestricted child custody order. Family Courts tend to understand that many people have mental health issues that are controlled by counseling and medication.
Common mental health diagnoses include: depression, anxiety, attention deficit disorder (ADD), and attention hyperactivity deficit disorder (ADHD). Even people with more serious diagnoses such as Bipolar I or schizophrenia are often provided shared physical custody of their children so long as they are following treatment recommendations.
Courts may show more concern over parents with a history of voluntary or involuntary committed to a psychiatric facility. In such cases, the parents may have to undergo a mental-health evaluation to ensure the children's safety.
To learn more about how mental health diagnoses may affect child custody, call Spivak Law Firm at (412) 344-4900 or toll free at (800) 545-9390.
Pittsburgh Mental Health Evaluation Lawyers
If you believe the other parent's mental health problems pose a risk to your child's safety, there are specific actions you can take. Obtaining the parent's mental health records may be problematic or even impossible due to the privacy protections established under federal HIPAA laws.
You may be able to persuade your judge to order a mental health evaluation and report that is admissible in court. If the other parent refuses to provide prior records to the mental health evaluator, the court may make a negative inference that he or she is willfully concealing important information.
Spivak Law Firm has handled many child custody cases involving mental health issues. To schedule a consultation with an experienced child custody attorney, call Spivak Law Firm at (412) 344-4900 or toll free at (800) 545-9390.
Contact Our Pittsburgh Law Firm Today
Call Spivak Law Firm at (412) 344-4900 or toll free at (800) 545-9390. Our Pittsburgh office is open during normal business hours, as well as evenings and weekends by appointment.
Spivak Law Firm represents clients in Pittsburgh and all surrounding counties, including: Allegheny County, Beaver County, Butler County, Washington County and Westmoreland County. We accept cases in Armstrong County, Clarion County, Crawford County, Fayette County, Greene County, Indiana County, Lawrence County, Mercer County, Somerset County and Venango County.