Child Custody Relocation Attorneys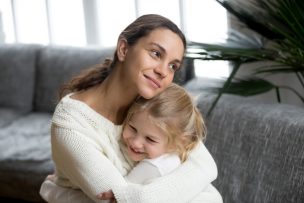 Under Pennsylvania child custody laws, relocation is defined as any change in residence that substantially affects the custody rights of the other parent. Even if there is no child custody order, you must abide by the relocation statute. Moving to a residence just 20 minutes away could be a violation of the law and result in a contempt action against you.
Proper custody relocation involves either gaining written consent from the other parent or obtaining court approval through a formal process.
Spivak Law Firm handles all child custody matter, including: drafting and enforcing child custody orders and advocating for our clients at child custody relocation hearings. Call Spivak Law Firm today at (412) 344-4900 or toll free at (800) 545-9390.
Child Custody Relocation Hearings
When a custodial parent wants to relocate with his or her child outside of the jurisdiction and the non-custodial parent does not consent, there must first be an evidentiary hearing. The judge will consider many factors when making the decision on whether to grant the relocation request, including but not limited to:
The child's preference;

The age of the child;

The reason for moving;

Whether the move will enhance the child's quality of life; and

The feasibility of preserving the child's relationship with the non-relocating parent.
Ultimately, the parent who wants to move has the burden to prove to the judge that moving will be in the child's best interest. It is imperative to abide by the relocation statute, as judge's have the authority to issue orders to bring the child back, which could upend your life and the life of your child.
To speak with an experienced family law and child custody attorney, call Spivak Law Firm at (412) 344-4900 or toll free at (800) 545-9390.
Contact Our Pittsburgh Law Firm Today
Call Spivak Law Firm at (412) 344-4900 or toll free at (800) 545-9390. Our Pittsburgh office is open during normal business hours, as well as evenings and weekends by appointment.
Spivak Law Firm represents clients in Pittsburgh and all surrounding counties, including: Allegheny County, Beaver County, Butler County, Washington County and Westmoreland County. We accept cases in Armstrong County, Clarion County, Crawford County, Fayette County, Greene County, Indiana County, Lawrence County, Mercer County, Somerset County and Venango County.