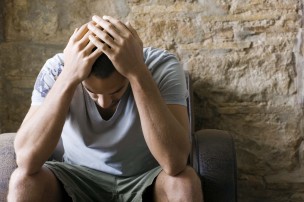 Rick (not his real name) never spent a single night away from his 4-year-old daughter until his wife got a temporary Protection From Abuse (PFA) order against him. The PFA evicted Rick from his home and restricted him from having any contact with his child until the PFA hearing some two weeks away.
Rick's wife got the PFA on grounds that he threatened her during an argument and hit her once several years ago. Rick says these things never happened.
Rick's wife did not include their child as a protected party on the PFA. Rick is not accused of ever harming or threatening to harm his little girl. Still, the court took Rick's daughter away by denying him any custodial or visitation rights until the hearing.
Rick figures that his wife filed the PFA to gain leverage in their imminent divorce and child custody battle. Emotionally devastated, Rick continues to wait for his day in court.
Spivak Law Firm provides strong representation in all family law matters. For a free consultation, call (412) 344-4900 or toll free at (800) 545-9390.