Summary Appeals in Allegheny County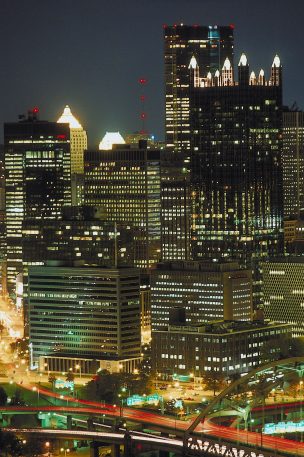 In Allegheny County, if you are convicted of a summary offense, then you should seriously consider filing a summary appeal.
Summary offenses include: harassment, disorderly conduct, retail theft, defiant trespassing, public intoxication, and underage drinking,
If you file a summary appeal within 30 days of the conviction, you will be given a new trial – known by attorneys as a trial de novo – in the Court of Common Pleas.
A summary appeal provides a second opportunity to have the charges against you dismissed.
At Spivak Law Firm, we handle summary trials and summary appeals, as well as expungements of criminal records. We have successfully handled summary trials before magistrates throughout Allegheny County.
To schedule a free consultation, call (412) 344-4900 or toll free at (800) 545-9390.
Why You Should File a Summary Appeal
Many individuals who receive a citation for a summary offense often don't hire a lawyer, mail in a guilty plea, and pay a fine to put the matter behind them. It's not until later that they realize they have a public criminal record. By that point, it's too late and they are forced to explain to employers and educational institutions embarrassing charges such as public intoxication, public urination, or retail theft.
If a summary appeal is filed within thirty (30) days of the conviction, you get a second bite at the apple. You will receive a new trial date to have your case heard by a Court of Common Pleas judge where you can have your attorney present evidence and call witnesses. In some cases, when a police officer or necessary witness does not appear for the trial, the case is dismissed. 
Spivak Law Firm handles all criminal matters, including summary trials, summary appeals, preliminary hearings, pretrial conferences, and trials. To schedule a free consultation, call (412) 344-4900 or toll free at (800) 545-9390.
Contact Our Pittsburgh Law Firm Today
Call Spivak Law Firm at (412) 344-4900 or toll free at (800) 545-9390. Our Pittsburgh office is open during normal business hours, as well as evenings and weekends by appointment.
Spivak Law Firm represents clients in Pittsburgh and all surrounding counties, including: Allegheny County, Beaver County, Butler County, Washington County and Westmoreland County. We accept cases in Armstrong County, Clarion County, Crawford County, Fayette County, Greene County, Indiana County, Lawrence County, Mercer County, Somerset County and Venango County.