Pittsburgh Retail Theft Lawyers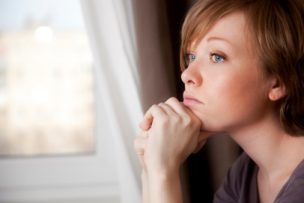 Under Pennsylvania law, retail theft is the taking of merchandise from a retail establishment with the intention of depriving the merchant of the possession, use, or benefit of such merchandise without paying the full retail value. Essentially, you may be charged with retail theft if you:
Leave the store without making payment;

Remove or alter price tags or labels;

Transfer merchandise into new containers;

Manipulate a cash register to under-ring an item; or

Tamper with security devices with the intent to deprive the merchant.
Spivak Law Firm has represented many individuals charged with retail theft, and aims to achieve the best outcome possible in your case, which may include a withdrawal of charges upon completion of retail theft offender classes and payment of restitution. 
For a free consultation with an experienced criminal defense attorney, call Spivak Law Firm at (412) 344-4900 or toll free at (800) 545-9390.
Retail Theft Criminal Penalties
Retail theft is graded as a summary offense when the stolen merchandise is valued at less than $150.00, and is punishable by up to 90 days in jail and a fine of up to $300.00, if you have no prior convictions for theft.
In cases where merchandise is valued at or above $150.00 or it is a repeated offense you may be charged with a misdemeanor or felony with significant fines and jail sentences.
If you have been charged with retail theft, contact one of our experienced criminal defense attorneys at (412) 344-4900 or toll free at (800) 545-9390.
Contact Our Pittsburgh Law Firm Today
Call Spivak Law Firm at (412) 344-4900 or toll free at (800) 545-9390. Our Pittsburgh office is open during normal business hours, as well as evenings and weekends by appointment.
Spivak Law Firm represents clients in Pittsburgh and all surrounding counties, including: Allegheny County, Beaver County, Butler County, Washington County and Westmoreland County. We accept cases in Armstrong County, Clarion County, Crawford County, Fayette County, Greene County, Indiana County, Lawrence County, Mercer County, Somerset County and Venango County.