Pittsburgh Criminal Trials Attorneys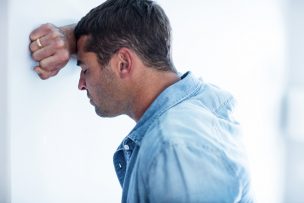 If you face serious misdemeanor or felony criminal charges, you may exercise your rights under the federal and Pennsylvania constitutions to a trial before a judge or a jury.
Under Pennsylvania law, a criminal defendant must have his or trial within one year of being arrested. The district attorney in the county where the alleged crime was committed must prove each element of the criminal offense beyond a reasonable doubt.
Spivak Law Firm handles all areas of criminal law with a special focus on domestic violence defense. To schedule a consultation, call Spivak Law Firm at (412) 344-4900 or toll free at (800) 545-9390.
Criminal Court Process in Allegheny County
If you're charged with a misdemeanor or felony crime, you will first have a preliminary arraignment before a magisterial district judge. At the preliminary arraignment, the judge will inform you of the charges and set bail to ensure you attend all future court proceedings.
You will then need to get fingerprinted prior to attending your preliminary hearing. At the preliminary hearing, the district attorney must demonstrate by a preponderance of the evidence that a crime was likely committed and you were the person who likely committed that crime.
After the preliminary hearing, the case will be transferred to the Court of Common Pleas for a formal arraignment followed by a pretrial conference and then finally a trial. The district attorney assigned to your case may offer a plea deal that seeks a sentence of probation only in exchange for a criminal conviction. Your judge ultimately decides whether to accept a plea deal.
To speak with an experienced criminal defense attorney, call Spivak Law Firm at (412) 344-4900 or toll free at (800) 545-9390.
Contact Our Pittsburgh Law Firm Today
Call Spivak Law Firm at (412) 344-4900 or toll free at (800) 545-9390. Our Pittsburgh office is open during normal business hours, as well as evenings and weekends by appointment.
Spivak Law Firm represents clients in Pittsburgh and all surrounding counties, including: Allegheny County, Beaver County, Butler County, Washington County and Westmoreland County. We accept cases in Armstrong County, Clarion County, Crawford County, Fayette County, Greene County, Indiana County, Lawrence County, Mercer County, Somerset County and Venango County.