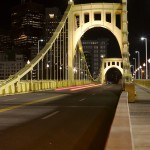 In Pennsylvania, your driver's license will be suspended or revoked if you are convicted of any of the following traffic violations:
-Operating a vehicle while under the influence of drugs or alcohol (DUI);
-Failure to stop when you are driving a vehicle involved in a crash (hit-and-run offense);
-Driving when your driver's license is already suspended or revoked;
-Second or any additional offense of driving without a valid driver's license within a five-year period;
-Failure to stop for a school bus with its red lights flashing and stop arm extended;
-Failure to comply with a railroad crossing gate or barrier;
-Driving without lights to avoid identification;
-Fleeing from a police officer;
-Racing on highways;
-Reckless driving;
-Felony involving a vehicle; and
-Homicide by vehicle.
If your driving privilege is going to be suspended or revoked, a written notice will be mailed to you listing the date when the suspension or revocation will begin. Your driver's license must be returned to the Bureau of Driver Licensing by the effective date of suspension listed on the notice, or the state police and local police will be notified to pick up the driver's license.
For more information about restoring your driver's license in Pennsylvania, call Spivak Law Firm at (412) 344-4900 or toll free at (800) 545-9390.