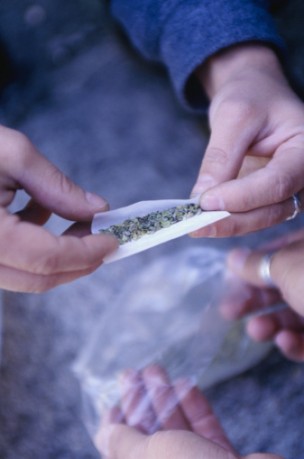 Blacks and whites use marijuana at similar rates, though blacks are nearly four times as likely to be arrested for possession, according to new federal statistics.
"The costly, ill-advised 'war on marijuana' might fairly be described as a tool of racial oppression," writes The New York Times's Editorial Board. "[L]aw enforcement agencies need to put an end to what is obviously a widespread practice of racial profiling."
Marijuana arrests make up about half of all drug arrests in the United States. There were almost 900,000 marijuana arrests in 2010, and about 810,000 of these were for possession.
The sharp rise in marijuana arrests during the last two decades comes at a time when two states – Colorado and Washington – have legalized the drug for general use by adults, and 18 others and Washington D.C. have legalized it for medical use. Pennsylvania currently has legislation pending that would legalize marijuana for medical use.
Consequences for marijuana arrests are severe, as convictions can lead to fines, jail time, temporary loss of federal student financial aid, and criminal records that make it difficult to find housing or work.
If you've been arrested for drug crimes, call Spivak Law Firm at (412) 344-4900 or toll free at (800) 545-9390.