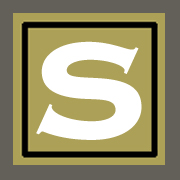 Attorney Todd Spivak, owner of Spivak Law Firm, was featured in a recent news article regarding changes to the Protection From Abuse (PFA) law in Pennsylvania.
The Pennsylvania General Assembly recently passed a bill requiring people with Final PFA orders to surrender their firearms within 24 hours to law enforcement.
In the article, Attorney Spivak is described as a proponent for reforming the PFA law to curb false claims of abuse.
A PFA has serious consequences. It can take away:
Your home: You may be permanently evicted from your residence.
Your kids: You may lose custody of your children for an extended period of time.
Your job: You may be terminated from your job, especially if you're a police officer, teacher, daycare worker, or anyone subject to background checks.
Your rights: You may lose your Constitutional right to possess firearms.
Your freedom: You may be jailed and face criminal charges for allegedly violating any provision of an active PFA.
"If someone is willing to lie or exaggerate or fabricate on a PFA petition, what's to stop them from lying about a violation of the order," Attorney Spivak says in the article. "Defendants can have their lives turned upside down."
Spivak Law Firm provides strong, aggressive defense in all PFA and criminal domestic-violence matters. Based in Pittsburgh, we routinely represent clients in Allegheny County, Beaver County, Butler County, Fayette County, Indiana County, Mercer County, Washington County, and Westmoreland County.
For a free consultation, call Spivak Law Firm at (412) 344-4900 or toll free at (800) 545-9390.