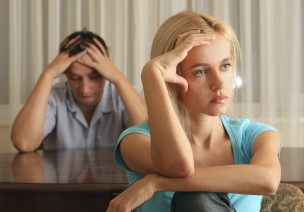 Who gets the toaster? Who gets the couch? Who gets the car? Who gets the house? At its most basic level, divorce is about people splitting up and figuring how to split up their stuff.
Parties can always bypass the courts and figure this out for themselves with the help of a mediator or collaborative divorce attorney. Spivak Law Firm is certified in mediation and collaborative divorce.
In Pennsylvania, the formal process for dividing property through the courts is equitable distribution. Equitable does not mean equal; it means fair.
A court looks at several factors to determine how to fairly divide the parties' marital assets and debts. Marital fault does not play any role here. Evidence of adultery or domestic violence does not affect equitable distribution.
According to Pennsylvania law, the court may consider each marital asset independently and apply a different percentage to each marital asset. Some key factors relevant to equitable distribution include:
–The length of the marriage;
–The needs of the parties;
–The income, job skills, and employability of each party;
–The standard of living of the parties established during the marriage;
–The contribution of each party in the acquisition of the marital property, including the contribution of the party as a homemaker; and
–The tax consequences associated with each asset.
To speak with an Allegheny County family law attorney, call Spivak Law Firm at (412) 344-4900 or toll free at (800) 545-9390.