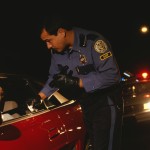 Pennsylvania law carries a mandatory minimum sentencing requirement for all DUI convictions. This means that judges may have little or no discretion in sentencing decisions.
In most cases, a first-time conviction for DUI requires several days of jail time, DUI hotel, or house arrest with electronic monitoring. Additionally, offenders must pay a fine, forfeit their driver's license for one year, complete Alcohol Highway Safety School DUI classes, and submit to drug and alcohol screening.
To speak with a Pittsburgh DUI attorney, call Spivak Law Firm at (412) 344-4900 or toll free at (800) 545-9390.