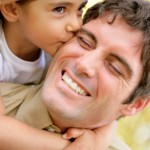 Divorce can be an awakening for parents that results in them actually becoming better parents and taking more active roles in the children's lives. If you were the main caregiver before divorce and did most of the work, wondering why your ex couldn't take a greater parental role, his or her turnaround after the divorce can be frustrating.
But while it may be upsetting at first, ultimately you should come to realize that it is better for your children to have both parents involved in their lives. It may also make things easier for you if you find that you can share responsibilities such as driving the children to their friends' homes, program, and other events.
To speak with an experienced Pittsburgh family law attorney, call Spivak Law Firm at (412) 344-4900 or toll free at (800) 545-9390.