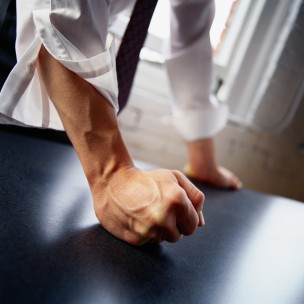 If you're a victim of domestic abuse, you can get a Temporary Protection From Abuse (PFA) Order against your abuser simply by telling your situation to a judge at an ex parte hearing. The alleged abuser receives no notice and may not attend the hearing.
Is this fair?
For true victims of domestic abuse, an ex parte hearing is often necessary to escape a violent relationship. But it is commonly known among family law professionals that many people abuse the PFA system just to gain leverage in child custody and divorce.
To speak with an experienced PFA attorney, call Spivak Law Firm at (412) 344-4900 or toll free at (800) 545-9390.