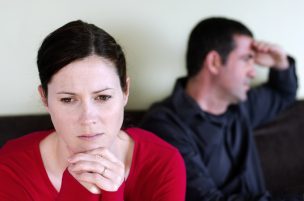 Parents who wish to get a divorce typically have four major issues to resolve.
First, you must determine how to divide time with your children. This is known as child custody. Many parents equally share custody of their children, though there may be reasons for one parent to serve as the primary caregiver.
Second, you must determine if either parent is eligible to receive financial assistance. This may come in the form of child support or spousal support. Child support will be paid until all the minor children turn 18 or graduate from high school. Spousal support may end when the divorce is resolved or, in some cases, continue even after the divorce in the form of alimony.
Third, you must divide the marital estate by determining the values for all assets and debts accumulated during the marriage. Assigning values to some assets can prove complicated. For instance, appraisals may be necessary to determine the value of the marital residence, family business, or retirement accounts.
Fourth, you must obtain a decree in divorce. The decree is a legal document issued by the Court of Common Pleas in your county indicating that the divorce has been finalized. Some spouses wish to resume their maiden name when finalizing a divorce.
Spivak Law Firm handles all areas related to divorce and family law, including: child custody, child support, spousal support, alimony, division of assets and debts, name changes, and Protection From Abuse (PFA). To schedule a consultation with an experienced divorce and family law attorney, call Spivak Law Firm at (412) 344-4900 or toll free at (800) 545-9390.