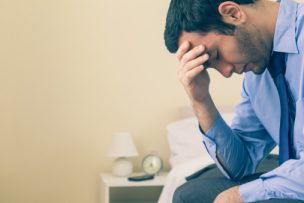 Under Pennsylvania law, there are three kinds of Protection From Abuse (PFA) Orders that may be issued:
–Emergency PFA: A magistrate may order an Emergency PFA at times when a Court of Common Pleas judge is not available, such as at night, on weekends, and during holidays. An Emergency PFA expires automatically at the close of the next business day. Therefore, if you get an Emergency PFA on Friday night, it will remain in effect until Monday at 5:00 p.m. so long as Monday is not a holiday.
–Temporary PFA: A Court of Common Pleas judge may order a Temporary PFA based on an accuser's sworn testimony of abuse. Pennsylvania law requires that a Final PFA hearing be scheduled within 10 days after the Temporary PFA is granted.
–Final PFA: A Court of Common Pleas judge may order a Final PFA after a hearing. In some cases, defendants will consent to a Final PFA without need for a hearing. A Final PFA may last up to three years.
Spivak Law Firm has successfully represented hundreds of plaintiffs and defendants in PFA matters. For more information, call Spivak Law Firm at (412) 344-4900 or toll free at (800) 545-9390.