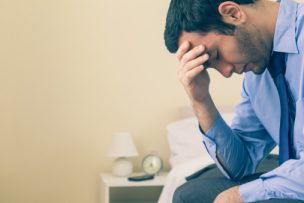 If you're served with a Protection From Abuse (PFA) Order, take it seriously. A PFA can evict you from your home and restrict you from your child. If you're even accused of violating the order, you may face criminal charges and spend a night or two in jail.
At Spivak Law Firm, we've helped hundreds of people facing allegations of domestic abuse. If you're served with a PFA, we urge you to follow the order by having no contact with the person who obtained the PFA against you. Even friendly communication could lead to criminal charges.
Do not call, text, or email your accuser. Do not contact your accuser via social media. If you see your accuser in public while the PFA remains active, leave the area immediately. Direct family members and friends that they cannot intervene on your behalf to mediate the dispute. Otherwise, you may be arrested based on third-party contact.
Spivak Law Firm provides strong, aggressive representation at PFA hearings in Pittsburgh and all surrounding counties, including: Allegheny, Beaver, Butler, Fayette, Indiana, Washington, and Westmoreland. For a free consultation with an experienced PFA attorney, call Spivak Law Firm at (412) 344-4900 or toll free at (800) 545-9390.