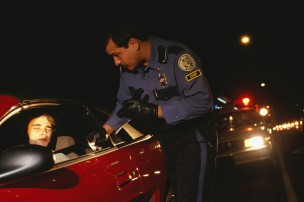 If you're pulled over for drunk driving, you may decline to take the roadside sobriety tests. That's right, you don't have to stand on one foot or touch your finger to your nose.
But you should take a Breathalyzer or blood test, and here's why:
Under Pennsylvania laws, refusal to submit to chemical testing will result in suspension of your driver's license.
So even if you weren't drinking and you beat the rap on the DUI, you still could lose your driving privileges for a year for refusing to take the chemical test.
To speak with an experienced DUI attorney, call Spivak Law Firm at (412) 344-4900 or toll free at (800) 545-9390.