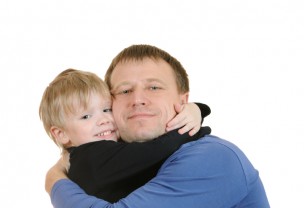 Although some 80 percent of American parents spank their kids, the use of corporal punishment as a method of behavior modification is not supported by the American Academy of Child and Adolescent Psychiatry.
Extensive research demonstrates that although corporal punishment may have a high rate of immediate behavior modification, it is ineffective over time, and is associated with increased aggression and decreased moral internalization of appropriate behavior. Additional negative outcomes associated with corporal punishment are:
Increased risk for physical abuse
Learning that aggression is an acceptable method of problem solving
Experiencing physical and emotional pain, which decreases learning capacity
Being less likely to learn why a certain behavior or action was wrong
Behaving out of fear in the future
Alternatively, parenting programs recommend appropriate limit setting and use of praise to increase positive behaviors, decreasing hostile or coercive family interactions, and enhanced problem solving. These techniques tend to improve the parent-child relationship and decrease the need or utility of corporal punishment.
Spivak Law Firm handles all family law matters with a focus on child custody. Call us at (412) 344-4900 or toll free at (800) 545-9390.